What is Latitud Tenerife?
Latitud Tenerife is an eco-tourist experience consisting in travelling Tenerife Island divided into stages from coast to coast. This journey starts in Punta de Teno and it ends in Anaga's Biosphere Reserve, the climbing to Mount's Teide peak is optional.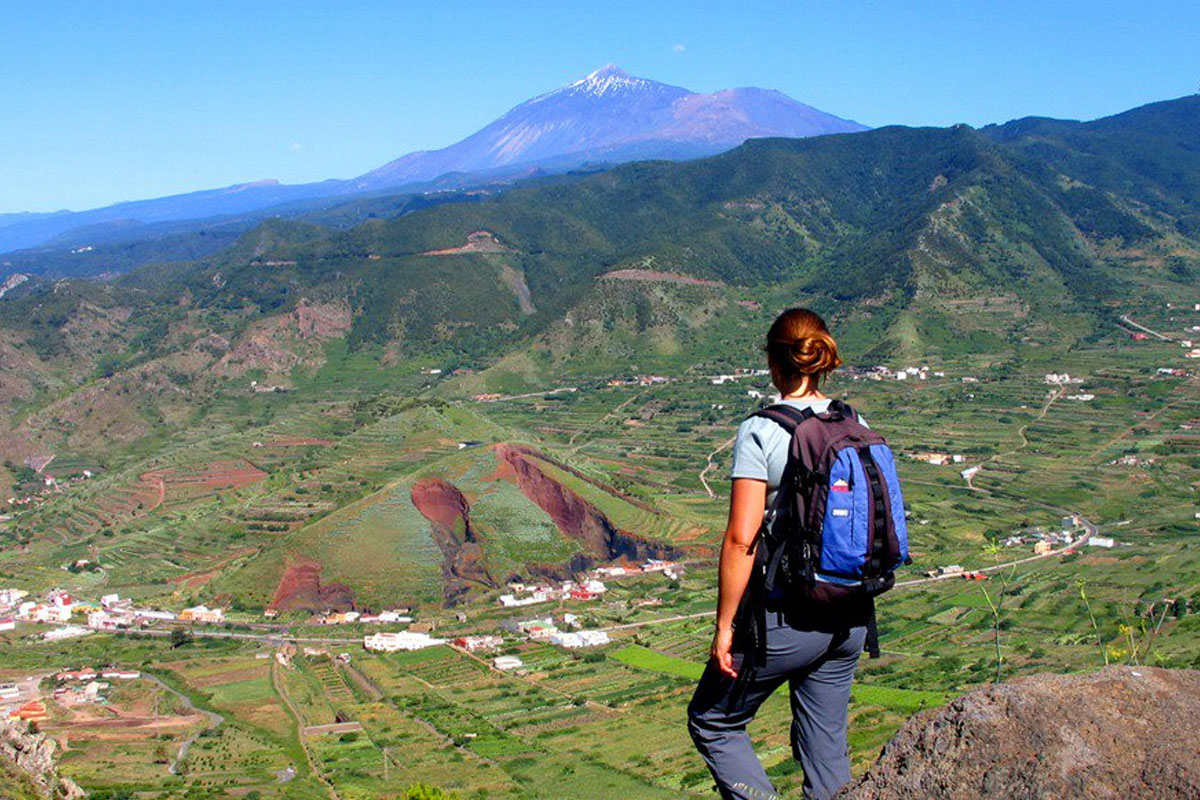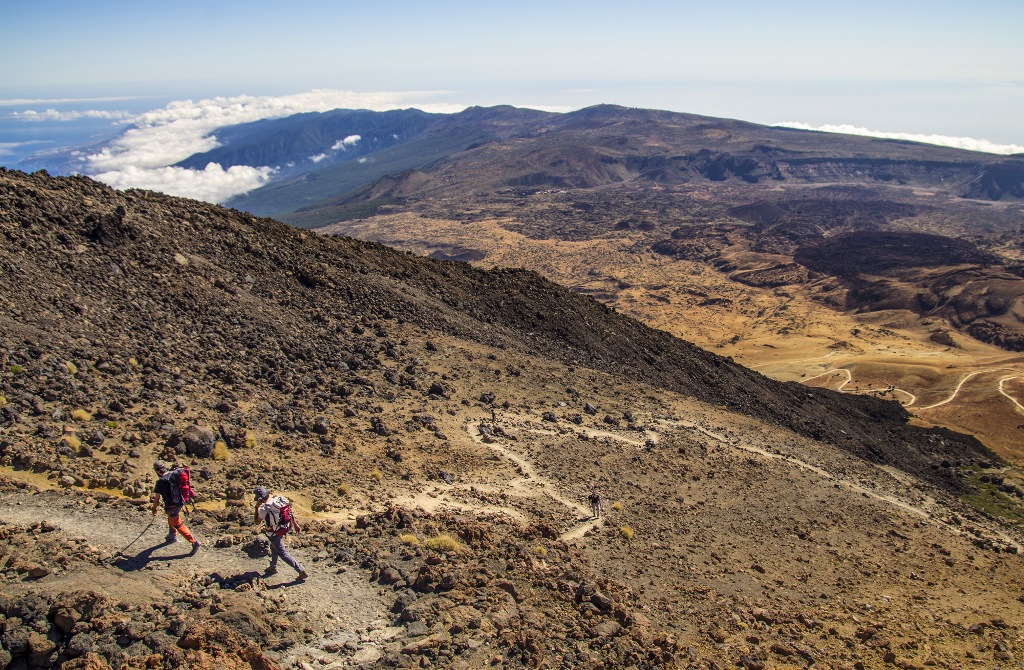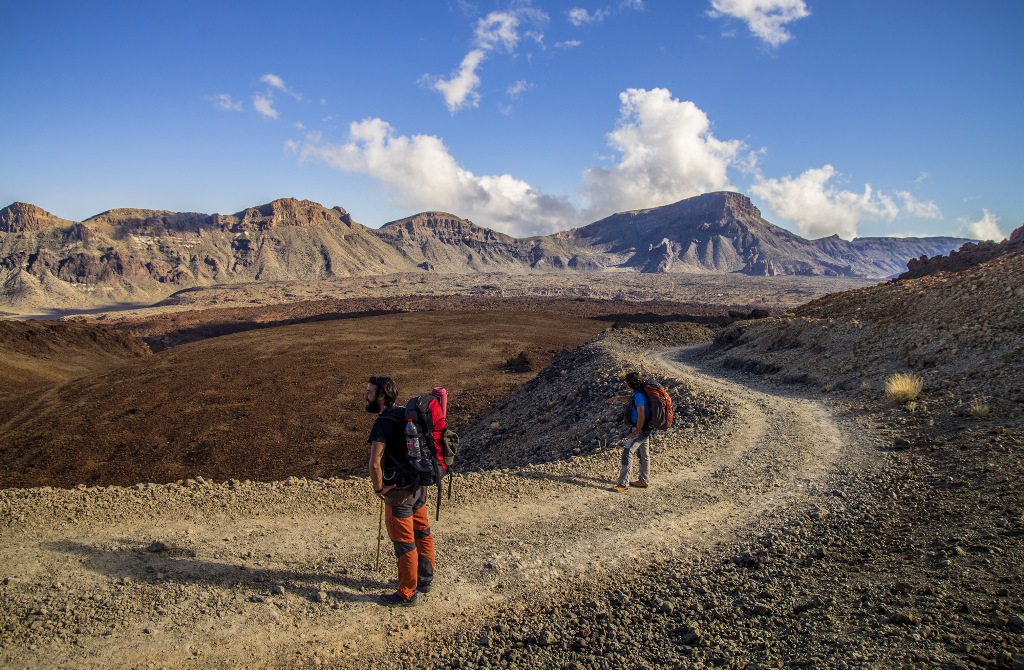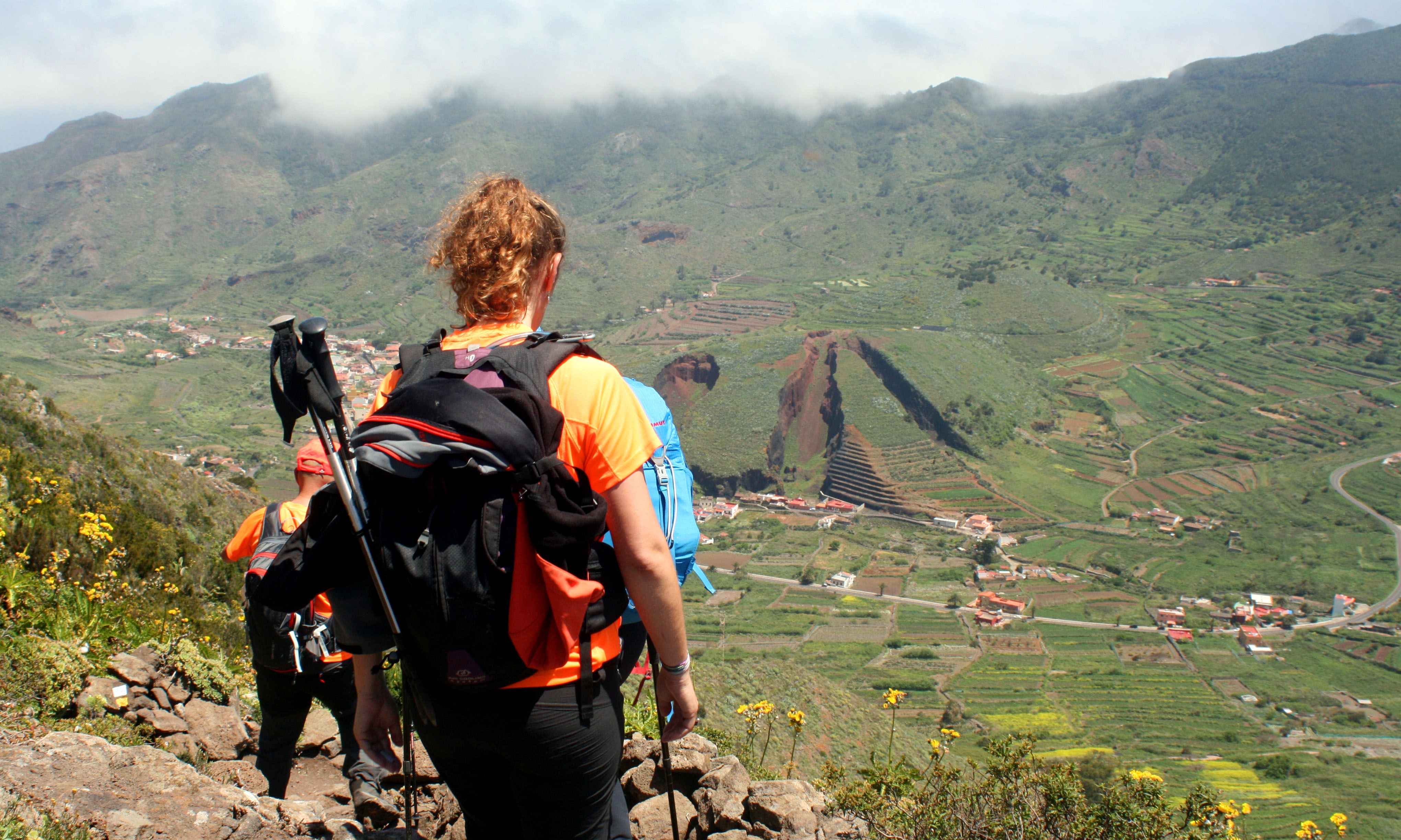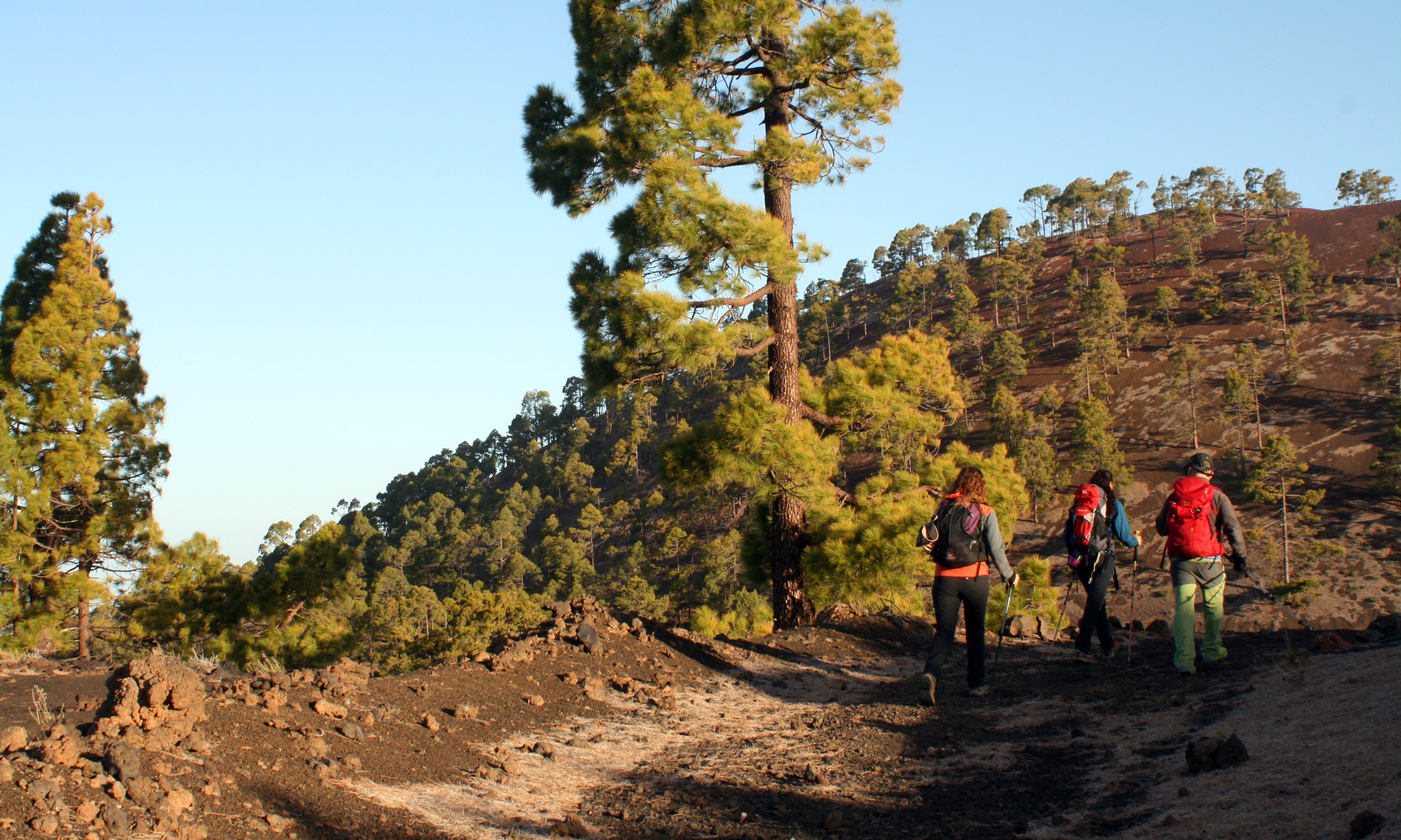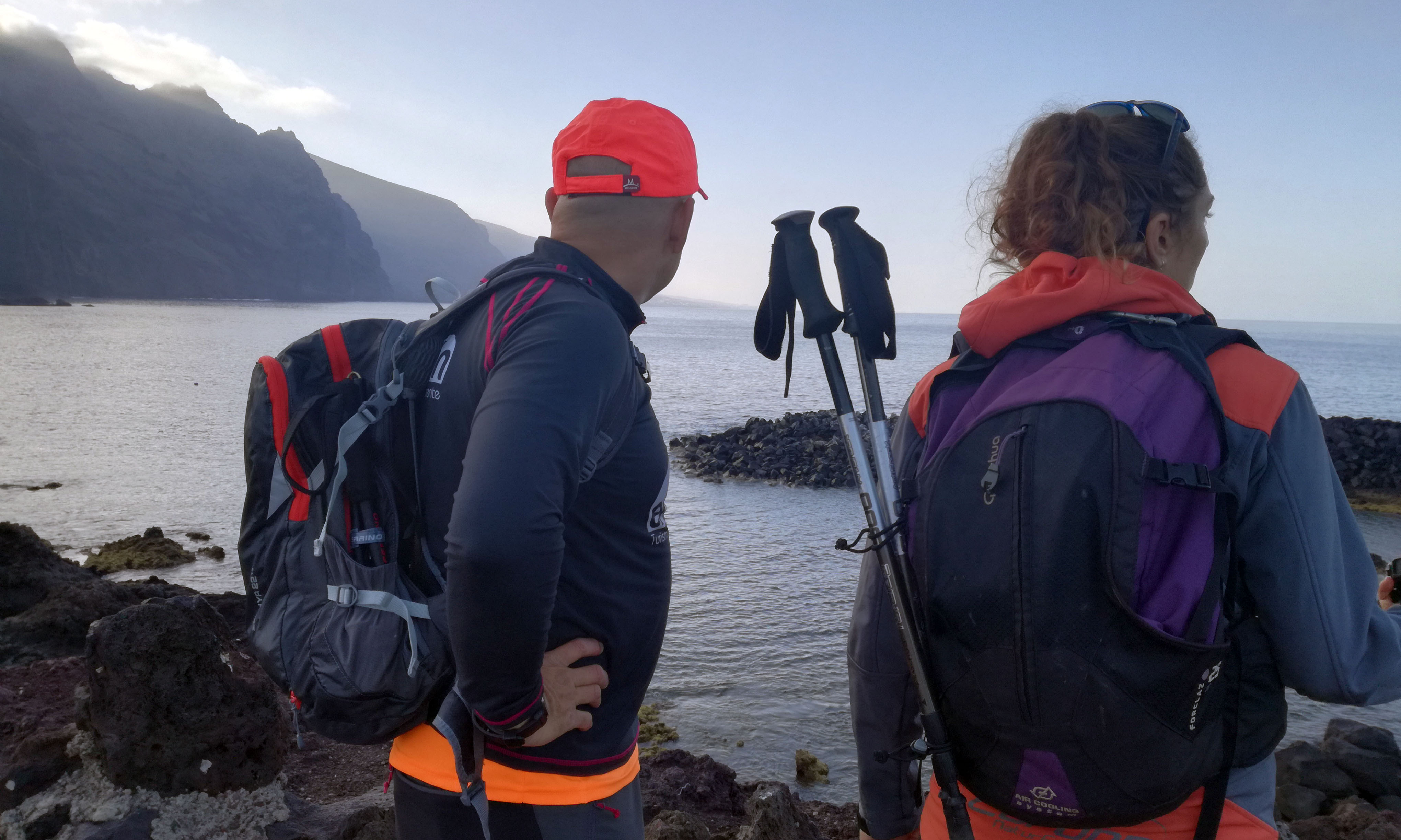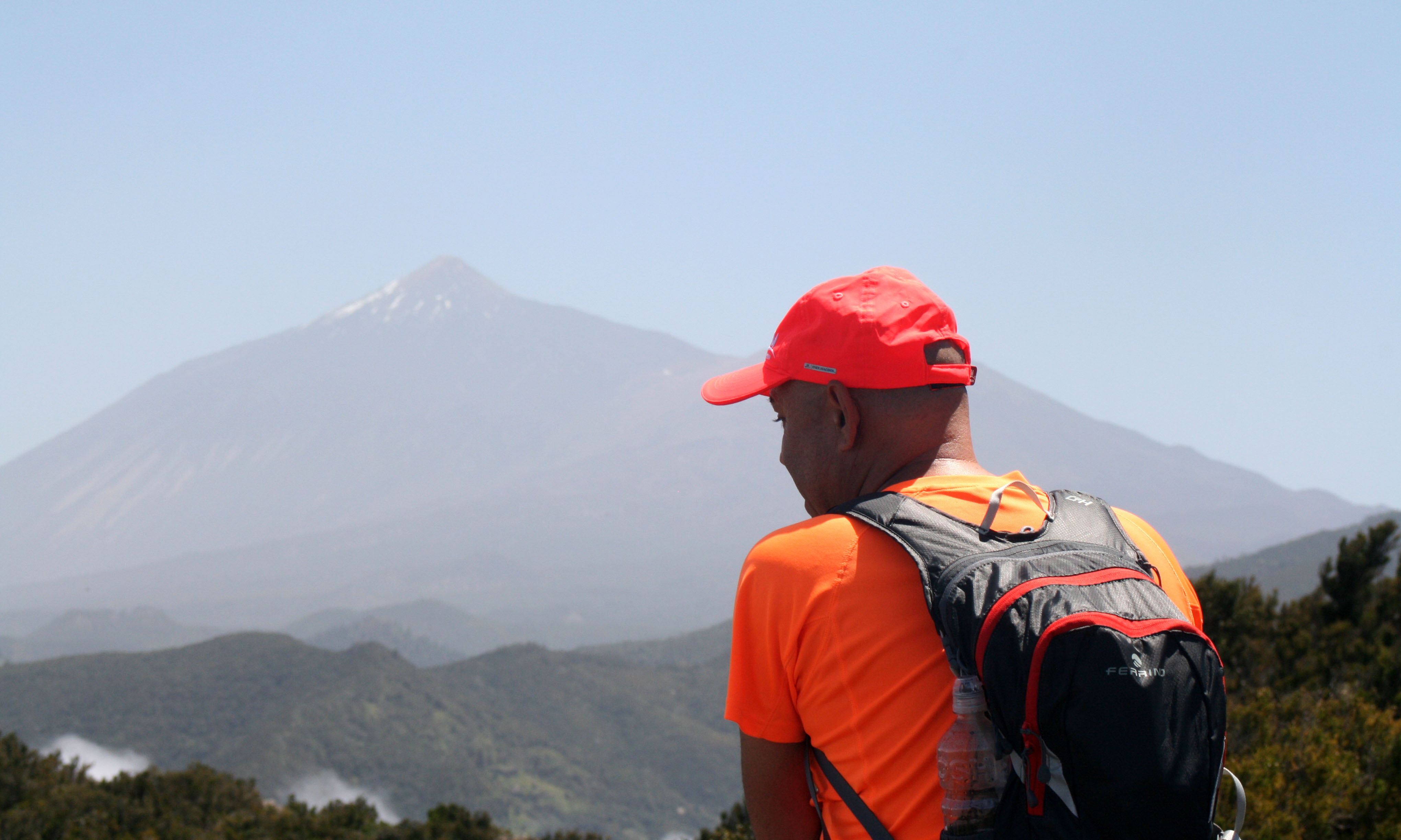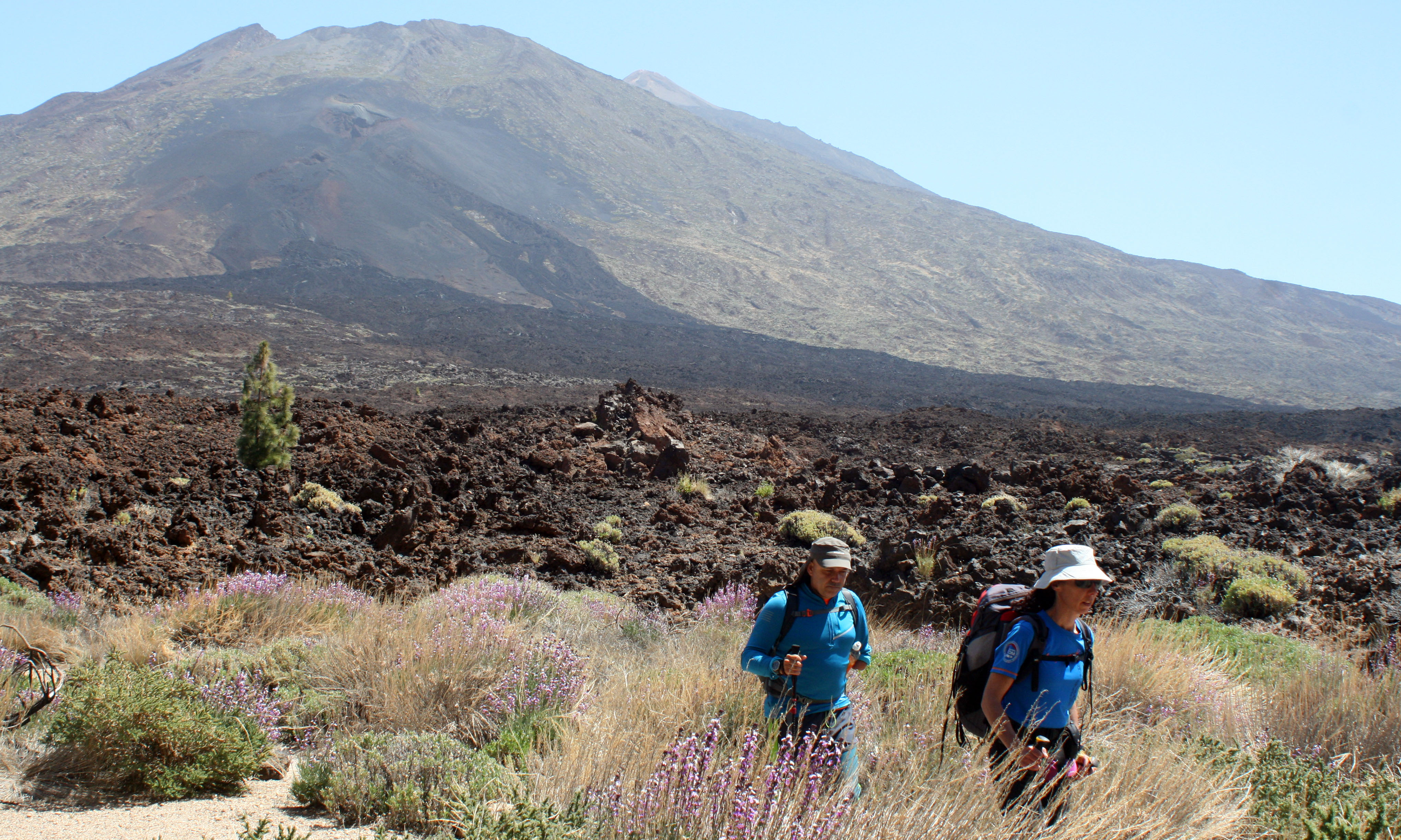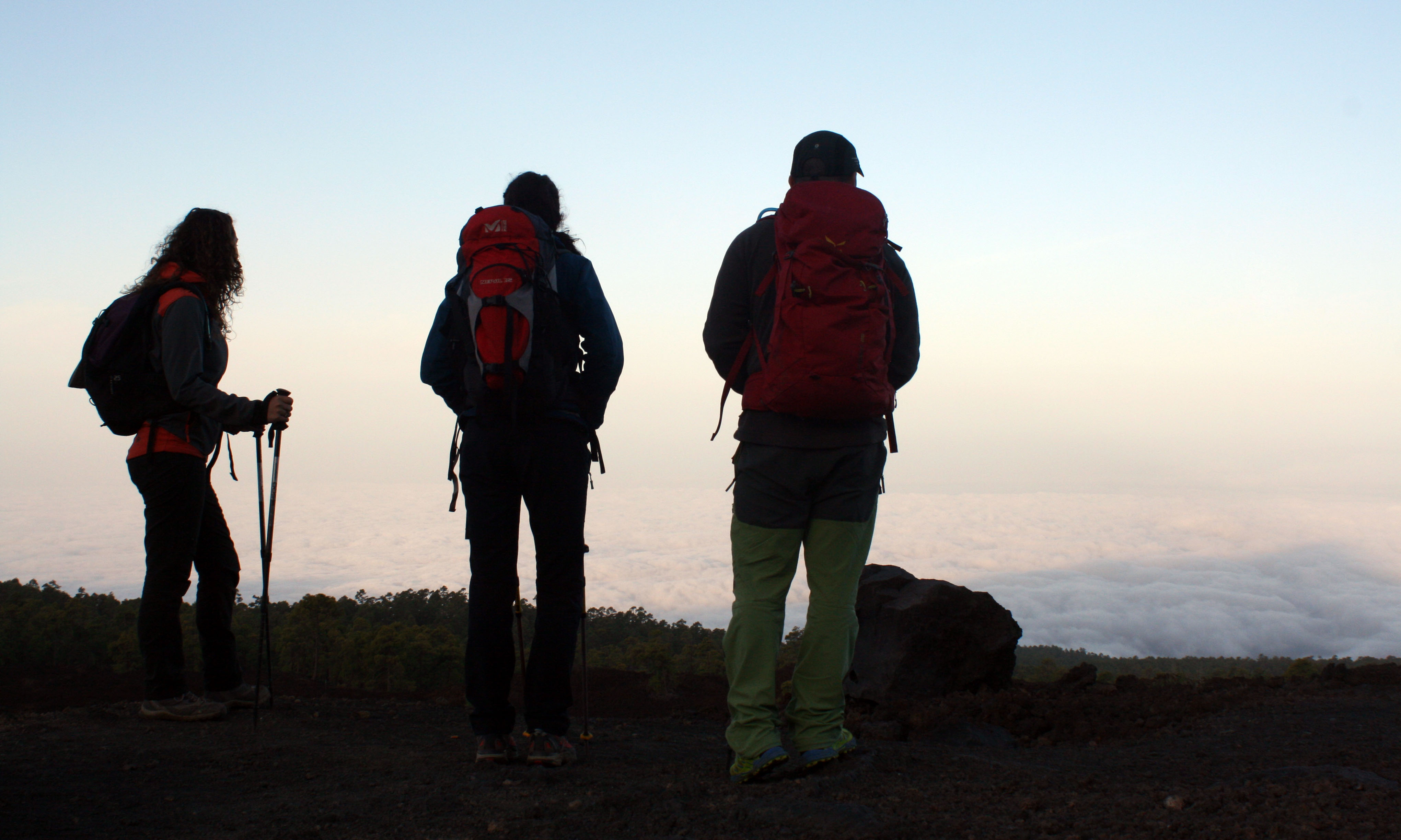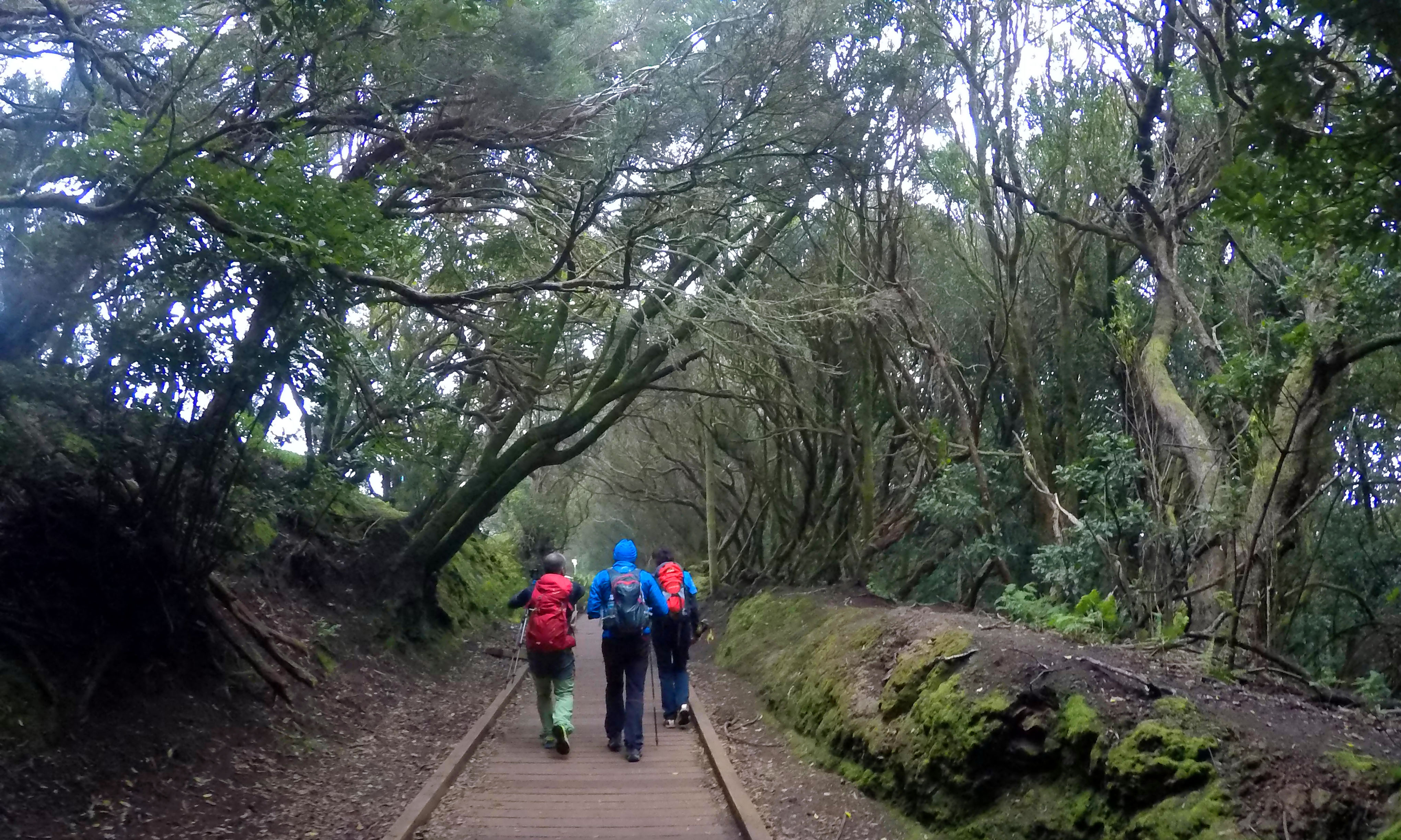 The pack "Latitud Tenerife" includes:
Map of Tenerife

Route book with every stage's complete information

Stages' tracks

Logistical support (telephonic assistance)

Real-Time Tracking System (GPS)

Transfer to the stage locations' starting and finishing points when they do not coincide with the booked accommodation.

Luggage transport from one accommodation to another.

Accommodation booking for every stage end.

Servicio de comidas según programa.

Food service.

Exclusive gift from Latitud Tenerife for all the participants who finish the experience.

First journey's previous night and last stage's night accommodation.

(optional)

GPS rental

(optional)

Guide service

(optional)
You can do the Latitud Tenerife experience:
Mode:
Full experience:
6 etapas

Punta de Teno - Punta Hidalgo (135 km)


Stage experience:
One stage every month
January to June (middle level)
July to December (Advanced level)

Experience by sections
Section 1: Stages 1 & 2
Section 2: Stages 3 & 4
Section 3:Stages 5 & 6

Periodicidad: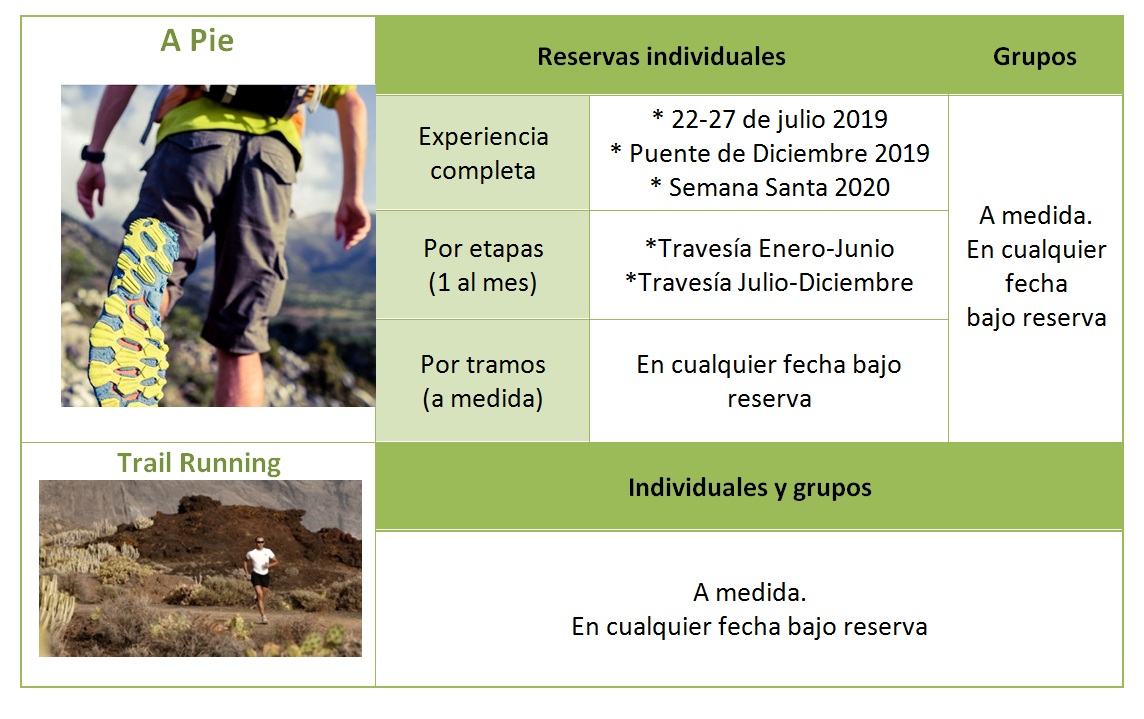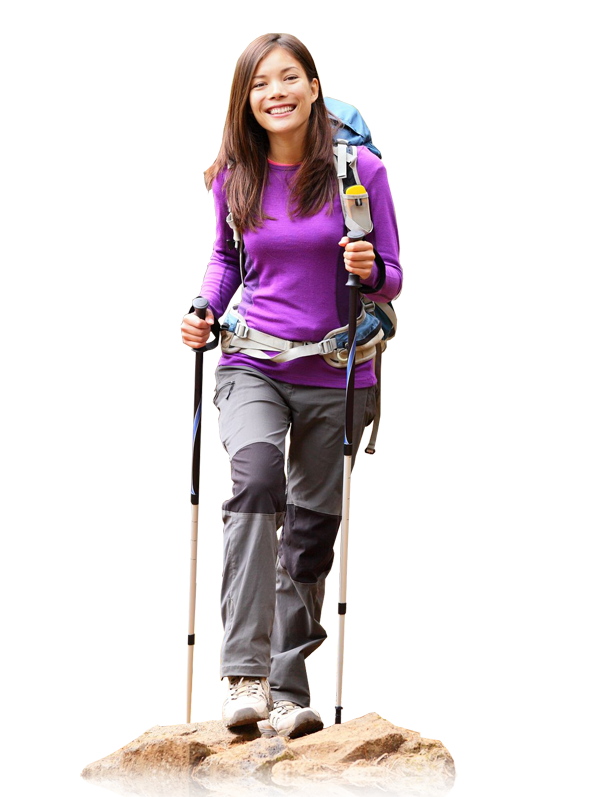 It´s important to know
Latitud Tenerife is a non competitive activity organized by El Cardón NaturExperience.
Our goal is to offer the challenge to travel Tenerife Island into stages through their Protected Natural Areas safely while you enjoy an unparalleled experience. The activity is self-guided, supported by the Pack Latitud Tenerife.
Latitud Tenerife is not an activity for everyone. The experience is designed for people with a medium/high trekking level (never basic). Children are not allowed, and the minimum recommended age is 16. Underaged participants must be accompanied and under the responsibility of an adult. For safety reasons, it is not recommended to do the route alone. We recommend Tenerife Latitud specially for couples, families and groups.
Latitud Tenerife takes responsibility of the users hiring the Pack, as advertised on our website.
Latitud Tenerife is not a source of information for independent users who are not interested on hiring our professional services. In case someone decided to go on their own, it will be under their responsibility.
Latitud Tenerife is an experience divided into stages, that is why the night will be spent where the stage ends, as long as it is possible.
If there were no accommodation available at the end of the stage, from Latitud Tenerife a close alternative and the participant's transfer will be offered in order to continue the challenge.
All the material included in Pack Latitud Tenerife will be delivered before the beginning of the experience, except for the final gift that will only be handed to those who finish the challenge, when they complete it.
Latitud Tenerife Terms and conditions
Experiencia completa
– TERMINOS GENERALES
Latitud Tenerife no es una experiencia para todos los públicos.
La experiencia está principalmente diseñada para practicantes de senderismo de nivel medio y avanzado (nunca básico). No se permite la participación de niños, siendo la edad mínima recomendada 16 años. Los menores de edad deben ir siempre acompañados y bajo la responsabilidad de un adulto. Por cuestiones básicas de seguridad no se recomienda hacer la travesía a personas de manera individual.
Para realizar esta travesía hay que tener conocimiento de progresión, seguridad y orientación en montaña. Es imprescindible el uso de GPS. El uso de este dispositivo junto con el libro de ruta son elementos imprescindibles para garantizar la consecución del reto.
Desde Latitud Tenerife hemos tenido en cuenta todos los riesgos previsibles en la realización de esta experiencia. Tras su análisis hemos empleado mucho tiempo en aplicar todos los factores que los minimizan para que puedas realizar la actividad con la máxima seguridad. Le recomendamos encarecidamente la lectura de la sección "Consejos» de la web.
Latitud Tenerife, se responsabiliza completamente de los usuarios que contraten nuestros servicios, en la medida de lo ofertado en nuestro portal. Latitud Tenerife no es una fuente de consulta para aquellos que quieran realizar esta experiencia por su cuenta sin contratar nuestros servicios profesionales. Si se diera este último caso, la responsabilidad es exclusivamente de estos usuarios.
– RESERVAS
Latitud Tenerife sólo puede realizarse con reserva previa a través de nuestra web.
El precio aportado para la travesía completa es en base a habitación doble. Si usted desea realizar el viaje solo debe consultar el incremento de precio por la habitación individual o esperar a la existencia de otra persona que este dispuesta a compartir habitación en las mismas fechas.
Para reservar Latitud Tenerife se deberá realizar la reserva online efectuando un abono del 25 %.
– CONFIRMACIÓN DE LA RESERVA.
Una vez recibamos la reserva te enviaremos un e-mail con el programa, que contiene todos los detalles de la experiencia, incluido el importe total.
La reserva está sujeta a disponibilidad de los alojamientos asociados al proyecto. En el caso de que no hubiera disponibilidad se buscarán alojamientos alternativos. En el caso extraordinario de no tener plazas disponibles, se le reembolsaría el importe abonado.
El importe restante de la reserva (75% del importe total) deberá hacerse efectivo al menos antes de 15 días del inicio de la actividad (con transferencia bancaria o facilitándonos un nº de tarjeta).
– CANCELACIÓN DE LA RESERVA. * No se realizarán cargos por cancelación hasta los 15 días antes de la fecha de inicio de la actividad, devolviendo el importe abonado. * En los 15 días antes de la fecha de inicio: No se devolverá en concepto de gastos de gestión el  25 % del importe total. * A partir de los últimos 7 días antes de la fecha de inicio: No se realizará ningún reembolso.
– CAMBIOS EN LA RESERVA. Una vez formalizada la reserva no se podrán realizar cambios en el programa, excepto la posibilidad de añadir servicios extras (sujetos a disponibilidad). Una vez iniciada la actividad no se podrá realizar cambio alguno en el programa.
– METEOROLOGÍA ADVERSA.
Latitud Tenerife es una actividad al aire libre que contiene un cierto componente de aventura. Por lo tanto, las inclemencias meteorológicas no son motivo de suspensión ni de modificación de la actividad. En caso de situaciones extremas (incendios, nevadas o declaración de alertas por parte del Gobierno de Canarias que prohíban de manera expresa la realización de actividades en el medio natural) se buscará un alojamiento alternativo si fuera necesario (corriendo el usuario con la diferencia de importe, si la hubiera), se intentará facilitar una ruta alternativa, si la hubiera (corriendo el usuario con el importe de los traslados, si los hubieran) y no se realizará devolución alguna por la cancelación parcial o total del reto.
– ABANDONO. El abandono de cualquier participante se deberá comunicar a la organización de Latitud Tenerife el mismo día en que se produzca, y no conllevará la devolución del importe abonado.
– ACEPTACIÓN DEL REGLAMENTO. La confirmación de la reserva implica la aceptación de las condiciones anteriormente expuestas.
Accommodation
Latitud Tenerife has carefully selected different accommodation places that provide maximum comfort to the experience. All of them have the basic services that participants need. The booking of those accommodations is not optional and will be automatically done together with the activity inscription.
The selected accommodation typology is diverse. Hostels, mountain shelter, hotels and guesthouses